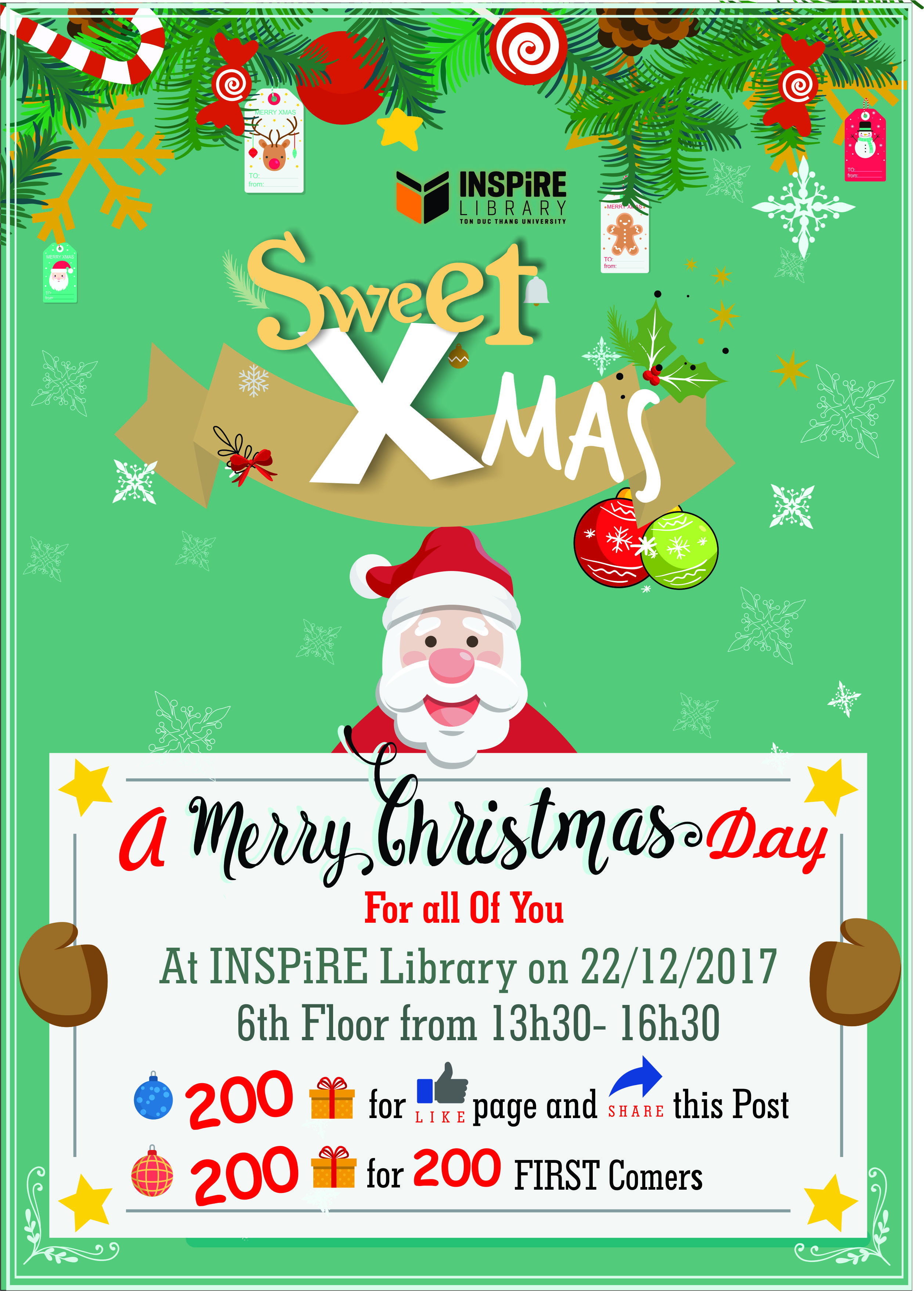 ​
Christmas is coming to town!
On this special day, INSPiRE Library offers a special event for our beloved users. Join with us to share your thoughts to the one you love and get lovely gifts.
Event details:
Time: 13:30 - 16:30, 22nd December, 2017.
Location: 6th floor, Building G, Tan Phong Campus.
We wish our users a special Christmas Day with Love, Peace and Happiness!