On the afternoon of October 25 2018, the Seminar "Smart Library 4.0: Technology - Data - Human" has taken placed at Ton Duc Thang University (TDTU) INSPiRE Library with the presence of 65 delegations aiming to visit, exchange and learn professional experience. The participants are leaders of the library sector; library associations in Vietnam, national information and library agencies, domestic and foreign science and technology companies and educational institutions in the information and library sector. 
After the seminar, participants took a tour in TDTU INSSPiRE LIbrary. Visitors are really impressed with the modern technology along with the unique design style of TDTU INSPiRE Library; professionalism in the operating and managing the Library; students culture in terms of politeness and discipline. This shows the growing position of TDTU in education and science.
Nguyen Huu Gioi, President of the Vietnam Library Association, expressed: The seminar participants from all over the country, from the North, Central and South, were impressed and praised for a modern library model at TDTU and its concept of an inspiring library. We had chance to visit all floors of the Library, including the overnight study area to see and learn the way how TDTU INSPiRE Library runs the library system, serving its users, searching for materials and other processes. They are in a very modern, very open way. TDTU INSPiRE Library has reached the level a real state-of-the-art library in developed countries in the region and Asia. I hope TDTU Library will be more and more inspiring many libraries in Vietnam, to jointly develop the career of academic libraries in Vietnam.
This visit was not only for just sightseeing, exchanging and learning at the TDTU Library, the seminar delegations also expected to continue to receive support, sharing professional experience as well as potential opportunities for mutual cooperation in both library development and education, science and technology.
Photos: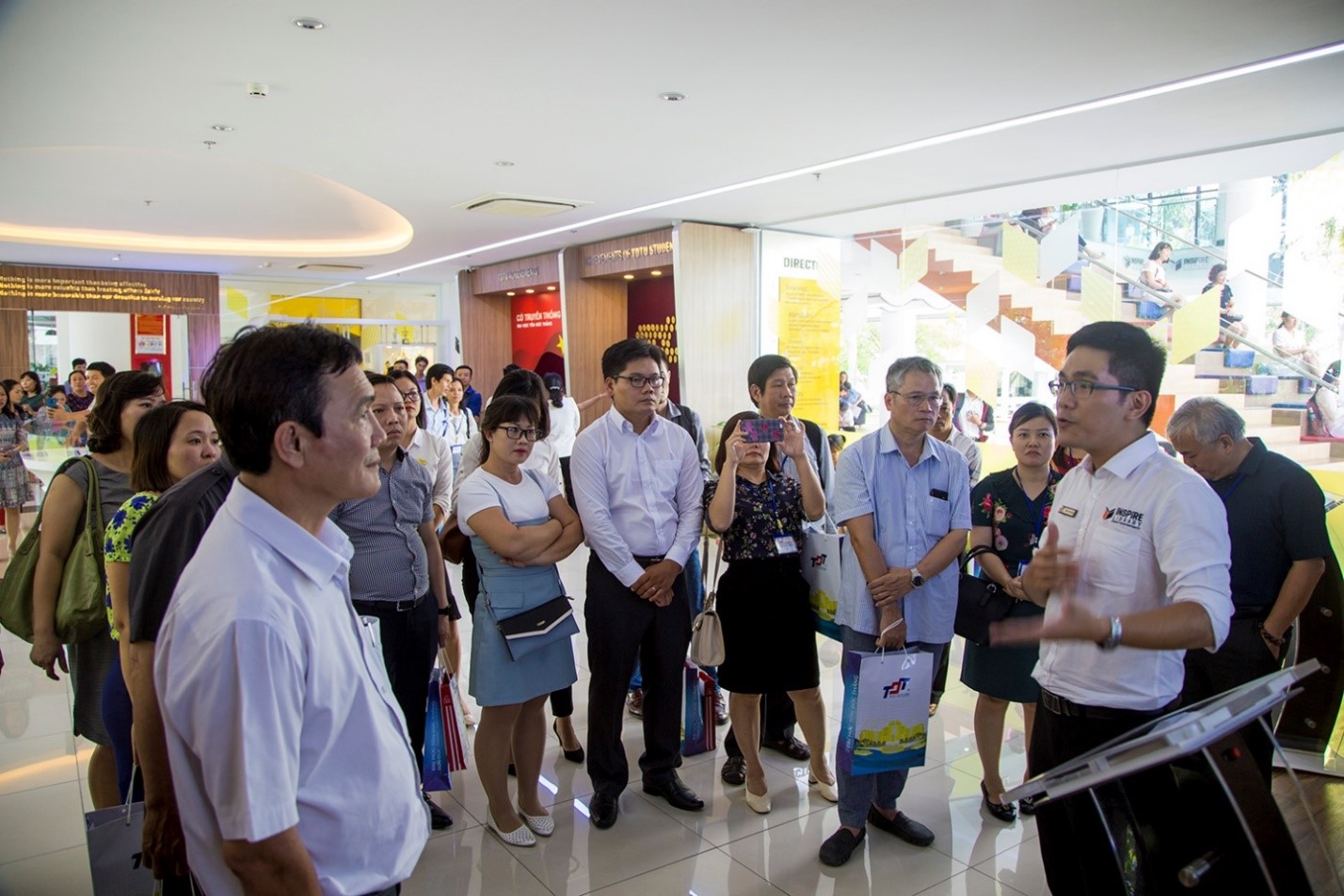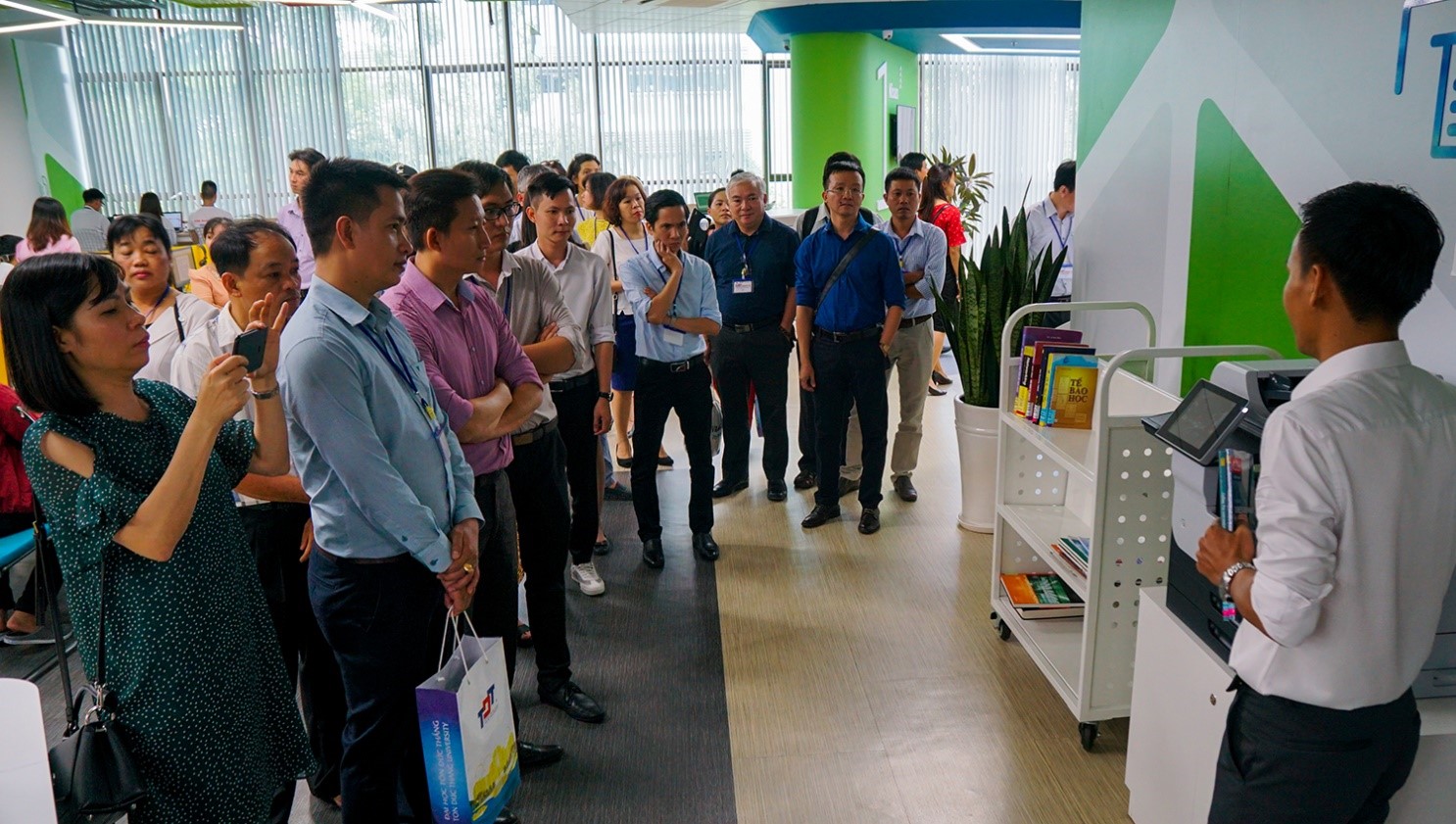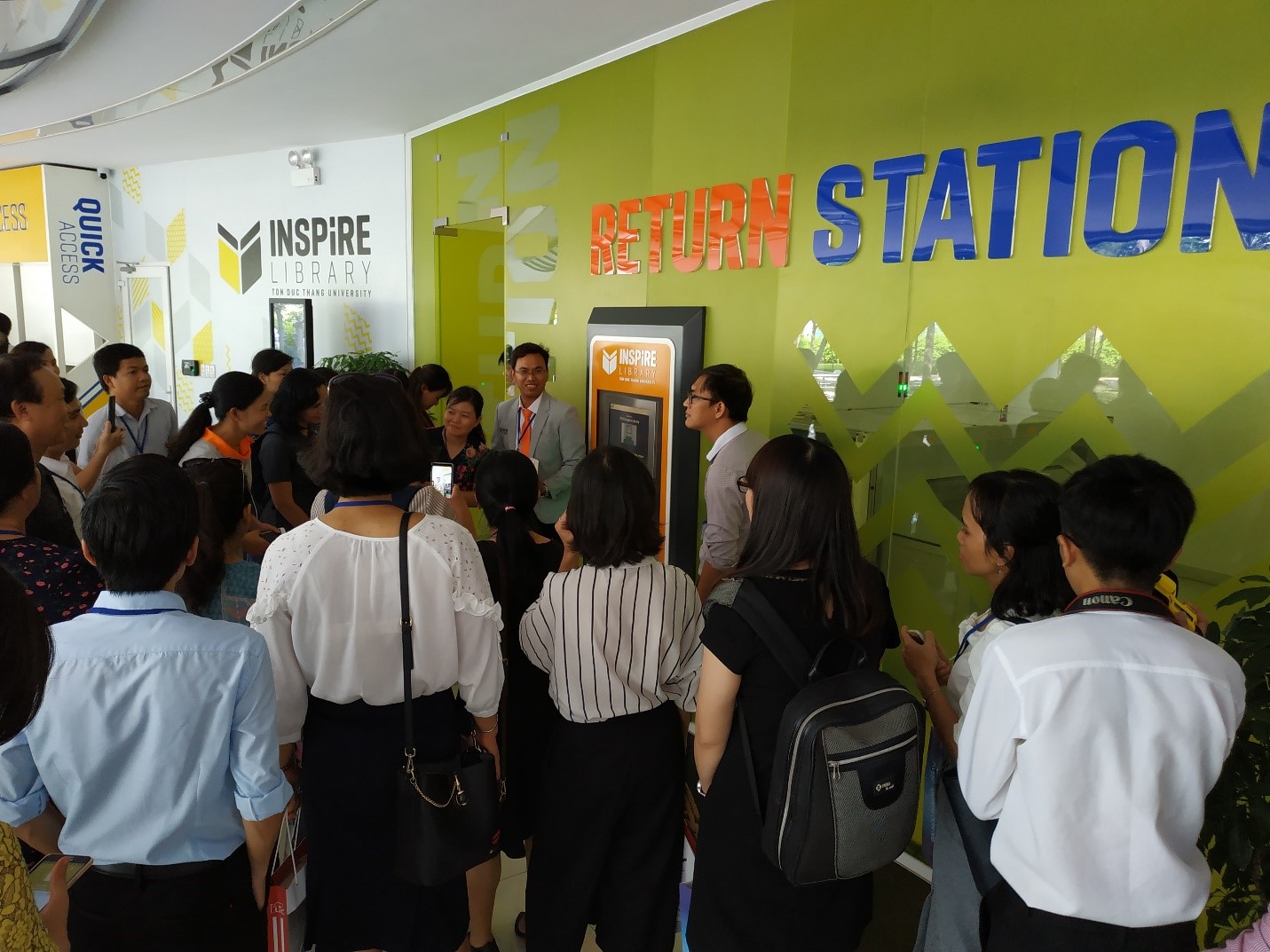 ​