- INSPiRE Library provides book-drop service at Return Station to make it more convenient for users to return most circulating materials. This station is equipped with a book-drop machine that is operated 24 hours a day and seven days a week.
- The latest technology facilitates users to return book at anytime and their record will be updated automatically.
How to return books at Return Station
Place your items in the tray one by one
Check item details on the screen
Choose Print Receipt to print a receipt (if needed).
Notes:
Return Station accepts items that are successfully checked out at Self-check Station only
Return items only when the alert light turns green. Wait for seconds if it turns red as completing returning the previous item.
Return items one by one. Do not return more than 2 items at a time.
Photos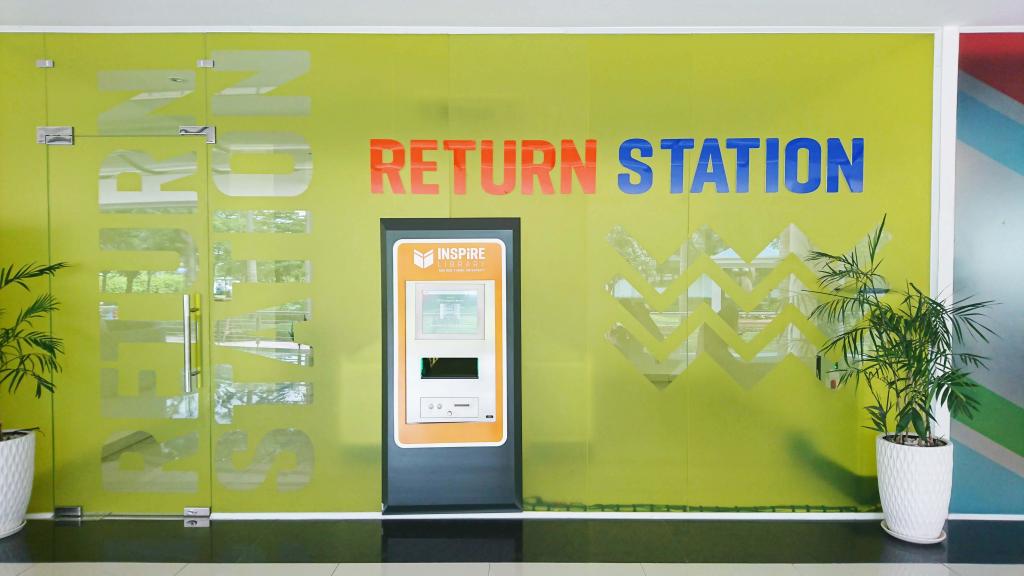 ​
​