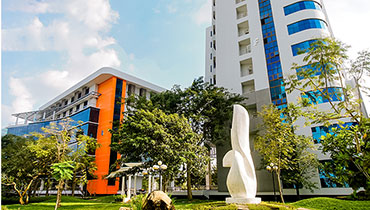 Lecturers can place materials on reserve for any current course they are teaching.
Course reserves are course-related materials, either electronically or physically. Items that may be on reserve for a course include: books, articles, videos, theses and dissertations, textbooks, VCDs/DVDs, book chapters, journal articles, a particular part of documents and more.
Lecturer's signature is compulsory to ensure that all materials will be places on reserve at request of lecturers for non-commercial and educational use only.
Reserve service will be provided in a manner that respects the rights of copyright holders, Vietnamese Civilian Law, Intellectual Property Law, and the other copyright-related laws.