On 2 November 2019, Mr. Nguyen Tan Dung, Former Politburo Member, Former Prime Minister visited Inspire Library and Vietnam-Finland International School (VFIS) of Ton Duc Thang University (TDTU). Accompanying him were Prof. Tran Hong Quan, Former Minister of Ministry of Education and Training, Chairman of Association of Vietnam Universities and Colleges (AVU&C); and Prof. Trinh Quang Phu, Director of Oriental Research Development Institute (ORDI), Member of the University Council, Vice Chairman of TDTU Science and Training Council.
The Former Prime Minister praised the achievements of TDTU, such as leading the country in science and technology and being in the Top 1000 best universities in the world according to Academic Ranking of World Universities (ARWU). He was particularly interested in the operation of Vietnam-Finland International School and thought that this was an outstanding project and an international school model worth replicating.
Earlier, on 8 January 2015 when he was still the Prime Minister, he visited and worked with TDTU. On that day, he emphasized: "I think this is a model that needs to be perfected and replicated for our nation's universities. ... Improving the quality of university needs to synchronize many solutions. One of those solutions is to be autonomous. If there is no autonomy, it is difficult to improve. Financial autonomy, human resource autonomy, professional autonomy, ..."
On his return to TDTU almost 5 years later, he reiterated: thanks to autonomy, TDTU has achieved many important successes. He also suggested that the University's Leaders should take a long-term consideration when planning the land use of Zone 3 to optimize the efficiency, ensuring the University's long-term development plan in the context that land fund is increasingly scarce and rare. He also advised many times: "there is a need for stronger and more extensive communication on VFIS; Such a good school needs to be known to society as fully and widely as possible so that people can choose the right school for their children to study."
Some photos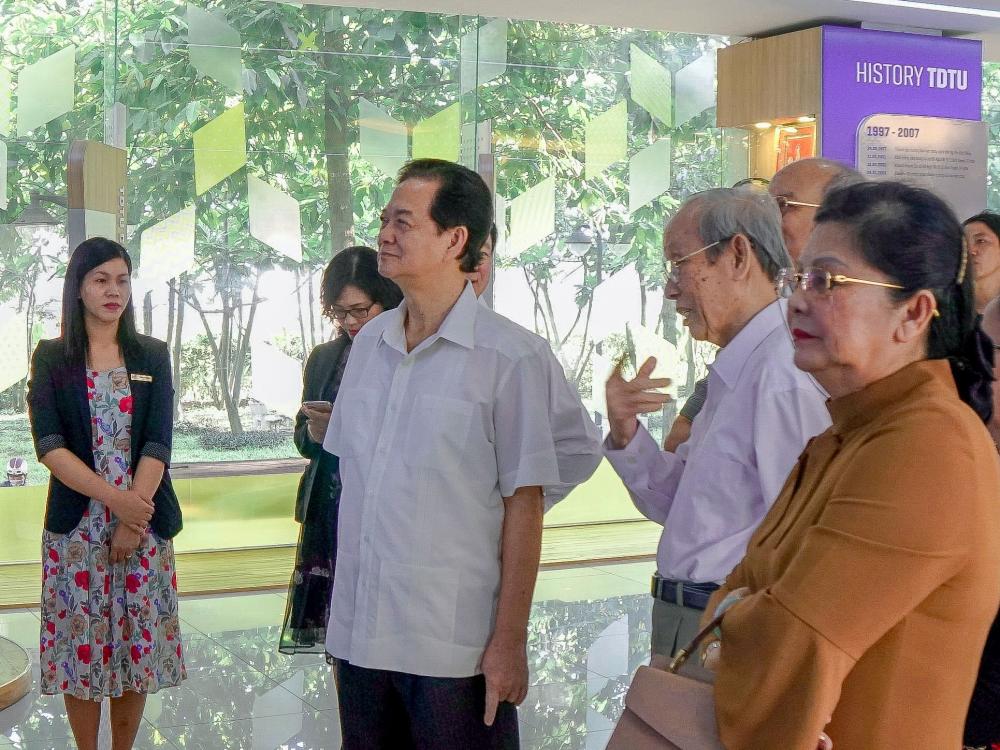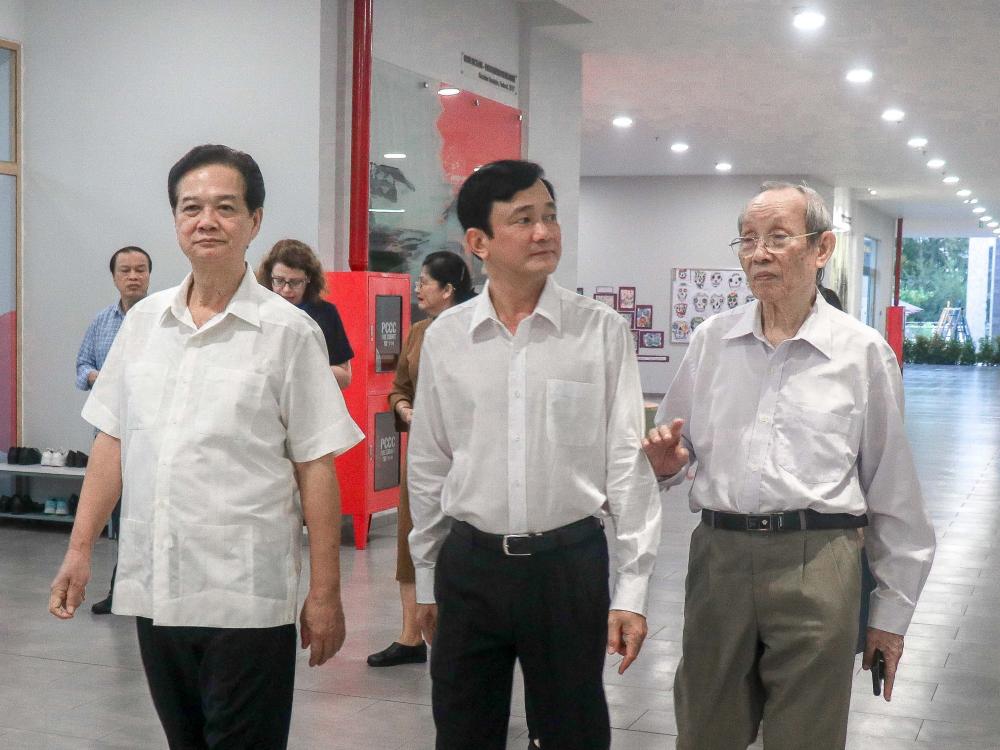 ​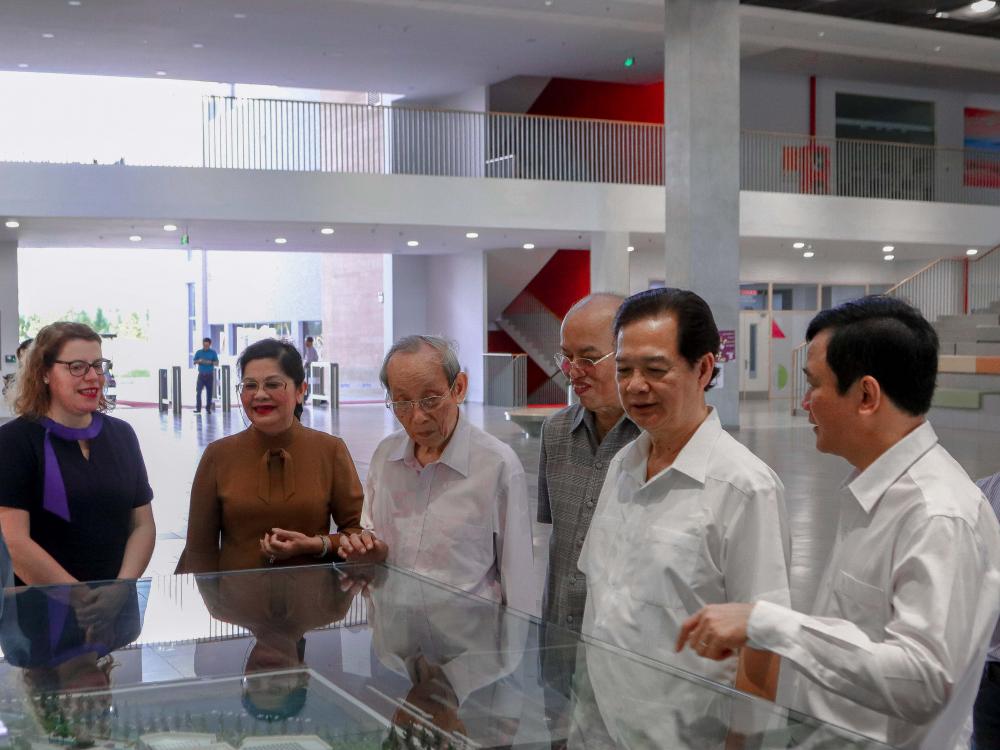 ​